Made "Easy Pork Hamonado" for dinner last night using recipe from Pansalang Pinoy:
http://panlasangpinoy.com/2016/01/25/simple-pork-hamonado/
For being the first attempt, it turned out pretty well. Sweet more than sour. The broth made a nice saucy soup to pour over the white rice. Had a simple salad on the side to balance out the meal.
I had more pork shoulder than the recipe called for so I adjusted the proportions of the other ingredients.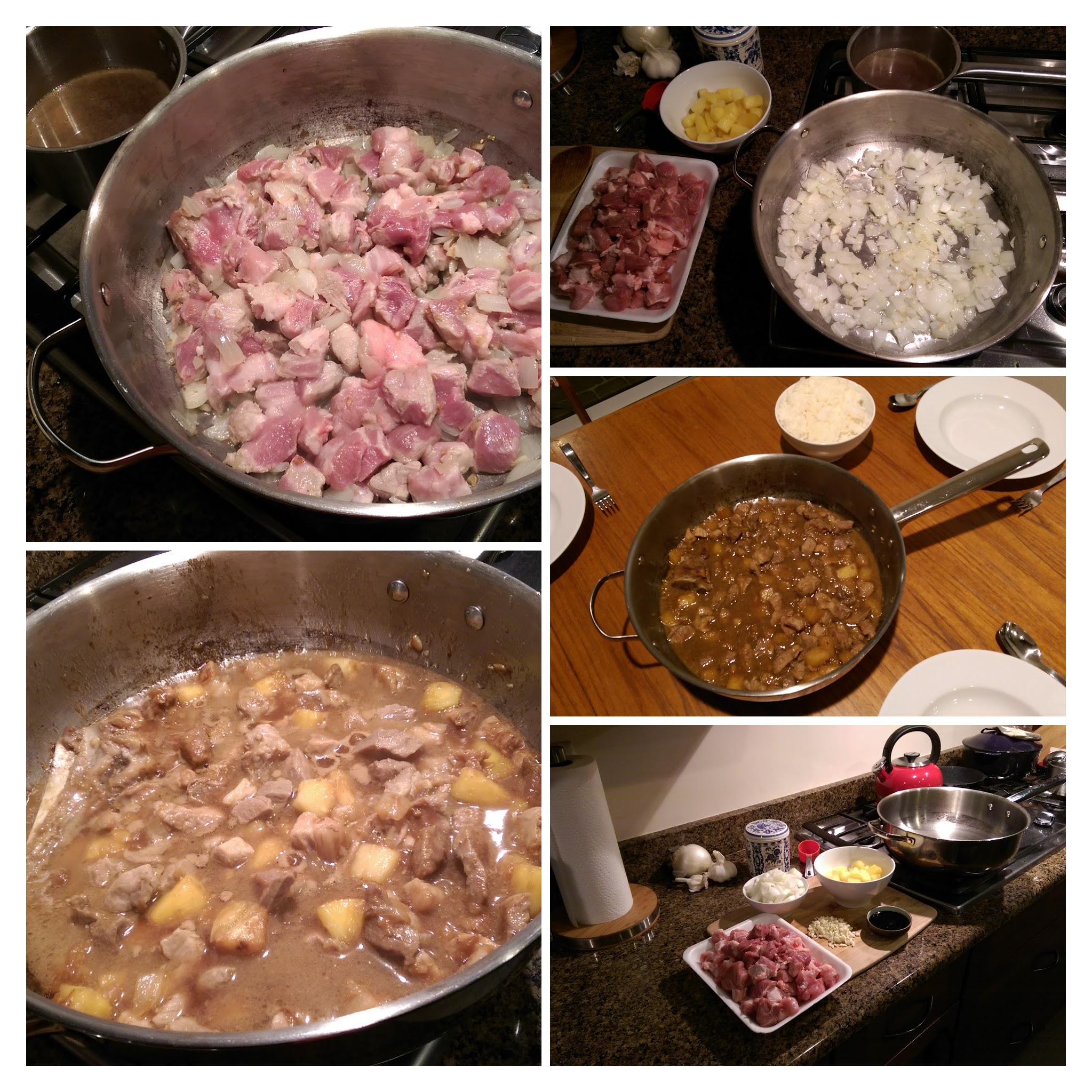 Making Easy Pork Hamonado
Seeing that everyone had several servings, I guess the family liked it too.