Since I took my mid-career retirement last year, I've been working on the habit of cooking dinner every day I have off. This gives Caro a break and encourages me to try new recipes and practice my cooking in general.
Last night I was planning on trying Pork Hamonado:
http://panlasangpinoy.com/2016/01/25/simple-pork-hamonado/
…which looks like a variation of one of my favorites Filipino dishes growing up. We ended up changing plans after assessing the leftover situation. We had a few servings of chili leftover from the day before and there were also a couple filets of fresh trout that hadn't been cooked yet. (Caro made a trip to Fisherman's Dock in Mandarin a couple of days ago but she only cooked one of the filets that evening since we also had oven-baked buffalo chicken wings for dinner before the Super Bowl.)
It made more sense to work with what we had instead of making a trip to Publix for some pork shoulder and pineapple chunks (needed for the Pork Hamonado).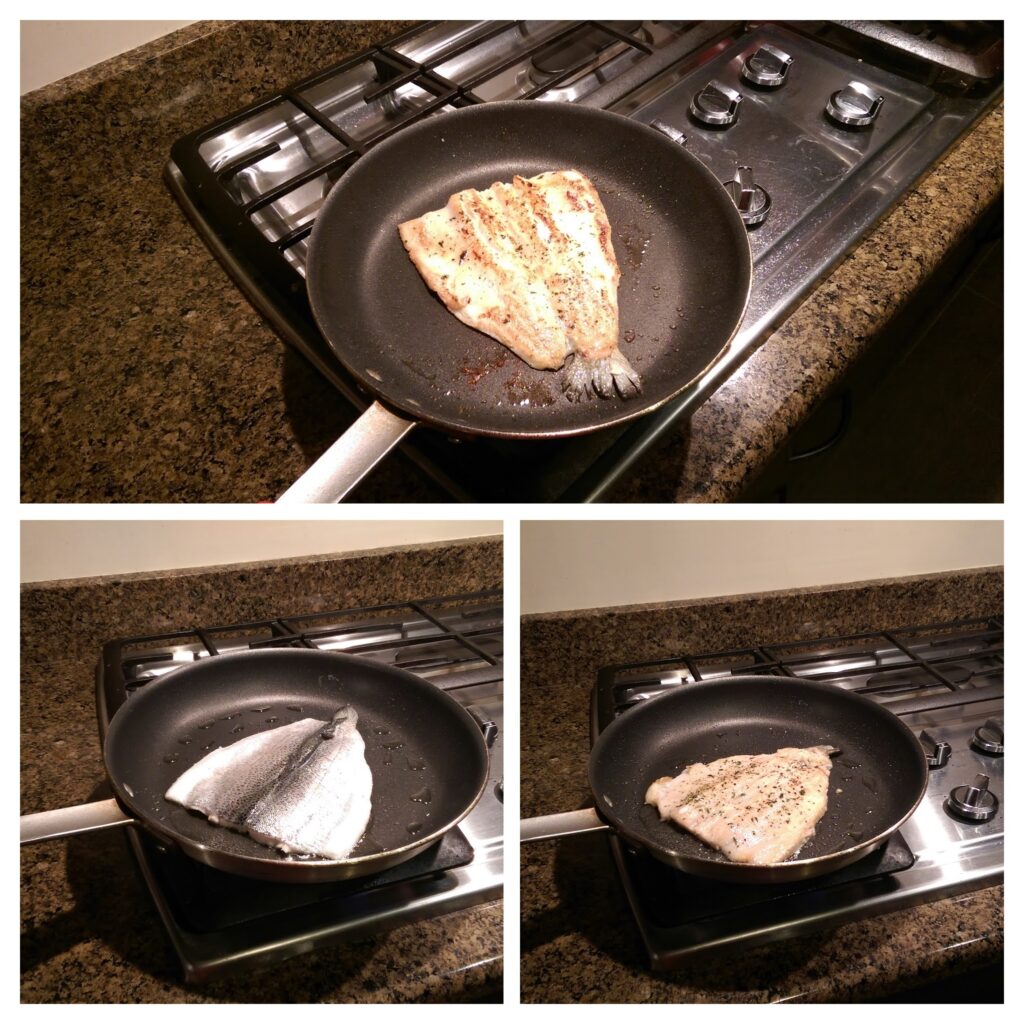 To keep things simple, rather than looking up a new recipe for the trout like I normally would, I just pan fried the trout with salt, pepper, garlic powder and some dried parsley flakes.
I liked how they turned out but Caro thought they were too salty for her taste. I'll need to find somewhere in the middle next time. I guess I could just add more seasoning to my personal serving once at the table.
We served the trout with brown rice, baby peas and a simple salad of romaine hearts no dressing. The chili was reheated and we finished that off as well. Hodgepodge combination I know. When you're hungry, though, it doesn't really matter.
I'll try the Pork Hamonado recipe on my next day off.